San Telmo Productions is a company with a heart. To us, film making is about doing work we can take pride in while making sure cast and crew are always in a good work environment.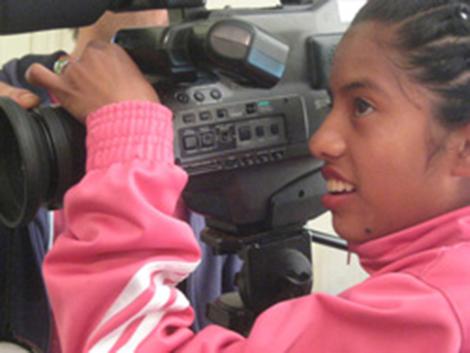 We also believe in using film as a vehicle for social change.
To give back we have made public service announcements for various causes and also used our own films to help change the world, bit by bit.
When we filmed "Goals for Girls" we provided our young protagonists, who lived in a slum in Buenos Aires, a video workshop so they could learn how to make their own films. We ensured that they were active participants in the theatrical
premier of the film and arranged for a special screening in their neighborhood.
When we filmed "Erasing Dad", a documentary about how fathers are discriminated against in child custody cases, we not only made a film that opened debate but created a social movement. Our Facebook fan page has more than 30,000 followers and the film has been used by many groups, and even shown in the supreme court and senates of various countries.
Whether you want to change the world or just be on a set where everyone is treated with dignity, you will find kindred spirits at San Telmo Productions.