San Telmo Productions is a boutique film, TV and commercial production company in Argentina. It reflects the energy of the San Telmo barrio in Buenos Aires that combines the artistic heritage of Argentina with the energy of newcomers from North America, Europe and beyond.
The combination of founders Ginger Gentile´s American know-how (and New York chutzpa) and Gabriel Balanovsky´s experience as a producer of some of Argentina´s most exacting directors has brought San Telmo Productions award-winning success.

Their feature film "Goals for Girls: A story of women with balls" has been featured at the Havana Film Festival and the Good Pitch Forum (Sundance Institute) and their follow up "Erasing Dad" was one of the most talked about films of 2014 in Agentina, making the front page of major newspapers. Their short film "The Hooker and the Transvestite" won Filmaka´s grand prize and was judged by Wim Wenders, Werner Herzog, Paul Schrader and other Hollywood A-listers.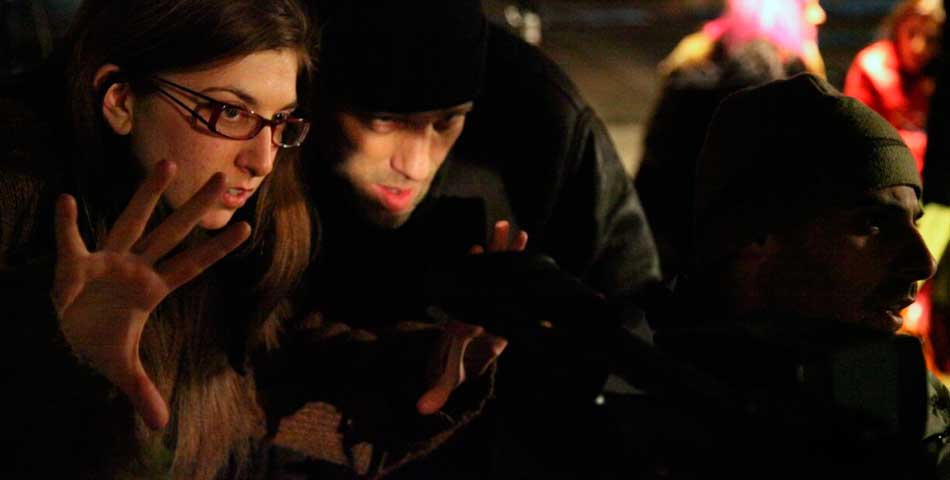 In addition to this creative duo, the fixers, production managers, line producers and crew at San Telmo Productions have years of experience working in the local and international film industry. Our production manager for commercial shoots has over 20 years of experience working with major ad agencies and our line producer for feature films has more than 10 films under his belt.
And of course, everyone who works at San Telmo speaks English and other languages as well, to make your Buenos Aires film shoot or the film location services in Argentina a stress-free experience.
The company has accumulated a long record of happy, satisfied international clients as a result. Read their comments here.